Our Passion
Translation of Science into transformation of human lives through Inspiring Disruptions!
We believe we exist to leave behind a legacy.
Our Vision
At the heart of our mission is a vision for a healthier world.
We believe in empowering healthcare providers & individuals with innovative tools & strategies that deliver world-class diagnostics & promote wellness.
Today, entire healthcare ecosystem is evolving & converging towards patient centricity. We have been at the epicentre of this evolution for decades, now.
Our creativity, imagination & deep-rooted expertise in this domain drive our passion & confidence about creating & delivering innovations that are disruptive.  
We take pride in our panache for technicalities of science, as well as the societal impact it heralds.
Disruptive Innovation — " The idea that most successful innovations are those that create new markets & value networks, thereby upending existing ones. Volumes of research & evidence show how disruptive thinking dramatically improves the odds of success for products & companies."
We are at the forefront of disrupting status quo in healthcare. We are transformative. We are revolutionizing patient centricity and making healthcare more efficient, accessible, and effective. We significantly impact patient outcomes.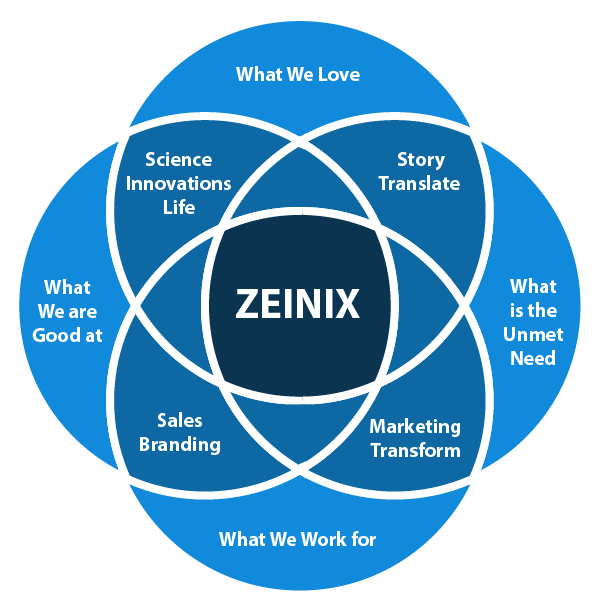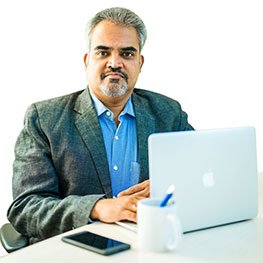 Founder & Chief Marketing Officer (CMO)
Srinivasan has more than 25 years of diversified experience in sales, marketing, business development and strategy in pharmaceuticals, healthcare, biotech and life sciences industry. He has held key leadership positions in various global organisations. He is an expert in the craft of enabling start-ups hit the market with well-tuned Go-To-Market Strategy.
He has launched companies and business verticals in the areas including Anti-Infectives, Nutraceuticals, Cardio Diabetics, & Dermatology. He has been instrumental in creating a "blue-ocean" in the field of molecular diagnostics for critical care infections.
Dipanjan has nearly 2 decades of diversified experience in the areas of drug discovery informatics, biotechnology, clinical research & molecular diagnostics. He has held key leadership positions and global roles in operations, business development, technical sales, subject matter expert and concept marketing.
Dipanjan has been involved in various drug discovery programs, product development and clinical research services. He has played a pivotal role in creating scientific & clinical evidence for the application of molecular diagnostics in critical infections. He is an expert in ideation, conceptualisation, creation, design and dissemination of scientific research. He has various publications to his credit.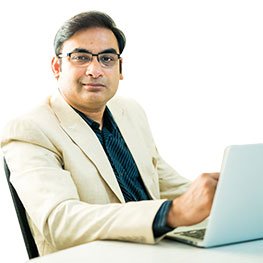 Founder & Chief Scientific Officer (CSO)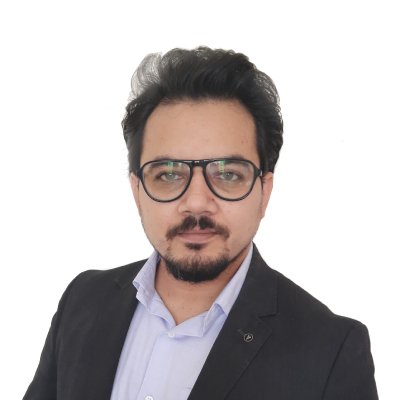 Romit has rich experience in Healthcare Sales & Marketing in industries like Medical Devices, Pharmaceuticals & Diagnostics. Currently, Romit is heading business development at ZeiniX Life Sciences. Romit had worked with multi-national companies like Eli Lilly, Novartis & Masimo in the field of medical devices, capital equipment, and the pharmaceuticals, launching and establishing newer concepts in the market.
A strategic thinker with versatile experience, Romit has deep knowledge and extensive experience in building businesses from inception. His innate ability to drive the growth of people and businesses, build brands, transform operations, and scaling has been the hallmark of his success. A firm believer in the power of innovation and collaboration.
Dr. Sachin Jadav
Group Head, Hematology and Bone Marrow Transplant, HCG Group of Hospitals.
Dr Sachin Jadhav, Group Head, Hematology and Bone Marrow Transplant, HCG Group of Hospitals.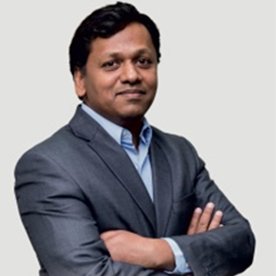 Dr. Sachin Jadav
Group Head, Hematology and Bone Marrow Transplant, HCG Group of Hospitals.